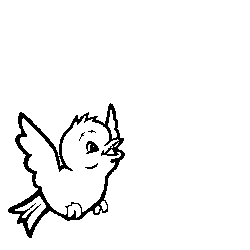 Enter The Site du Jour of the Day Archives
---
Welcome to the Site du Jour of the Day Archives. Since February 1997 Site du Jour of the Day episodes have been sent to people all around the world. These e-mail messages are available by free subscription and look at sites that are new, might otherwise go unnoticed and deserve wider recognition, have topical content or are just plain interesting. Sometimes even the fun ones get through.

Site du Jour of the Day isn't an award per se, but instead a detailed collection of site reviews, pointers and theme weeks. Most of the scouting is done by myself, although site suggestions are taken from subscribers to the free e-mail version. Currently the Archive is updated on a weekly basis and is in place as a reference for anyone who wishes to use it. I encourage you to explore the Archives, visit the sites and even request a free subscription.
The Archive for May 2002 was updated on May 29. The next update is scheduled for May 31, 2002. The Archive for April 2002 was updated on April 30, 2002.
Edward J. Pelegrino
Fort Myers, Florida, USA


To make this page a Bookmark press (Ctrl D) and check back every week for more sites.
---
Sign up to receive Site du Jour of the Day episodes by e-mail!
Fill out this short form which gives you the option to provide information about your interests
- or -
Send your request as an e-mail message to sdjotd@email.com
---
_
Copyright 1997-2002, Edward J. Pelegrino. All rights reserved.
Trade and Service Marks used herein are the property of their respective owners.
http://members.tripod.com/~SdJotD/