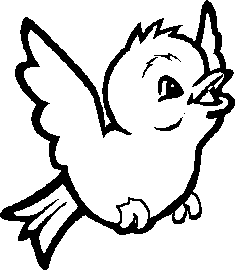 Archive for
December 1997
1 2 3 4 5 6 7 8 9 10 11 12 13 14 15 16 17 18 19 20 21 22
1998 January | February | March | April | May | June | July
August | September | October | November | December

1997 February | March | April/May | June | July | August
September | October | November | December
---
Sign up to receive Site du Jour of the Day episodes by e-mail!
Fill out this short Form which gives you the option to provide information about your interests
- or -
Send your request as an e-mail message to ejp@peganet.com
---
(971201) Tip of the Day
http://www.swschool.com/
Software School, Inc.
Union, New Jersey, USA
Many applications have a Tip feature which shows or tells about features available, that sometimes annoying part of launching popular packages. Often it is turned off, never to be seen again even if it might be useful for someone sharing the machine. This site displays selected tips from CorelDraw, Microsoft Office components, PageMaker, Photoshop, QuarkXpress, Windows 3.1 and Windows 95 in an easy to understand fashion. After using the programs listed for any length of time much of this stuff becomes second nature, but for the casual user this site could become a good source for learning more. A handy service from the Software School, Inc., a business that offers training courses in New Jersey. Pointers to the sites of software publishers and other Tips sites help to round out this good looking resource. (Back to top of page)
---
(971202) Other People's Papers
http://www.OPPapers.com/
Other People's Papers
Washington, District of Columbia, USA
Designed for reference only, Other People's Papers provides works of debatable merit for students who are up against a deadline and find weeks worth of research time suddenly gone. Maybe it was the family dog that ate the paper or it got wet and was the only copy (it could happen) but for whatever reason, many kids have relied on the work of others to get an assignment in on time. Quite a few of the topics and works here are worth looking at to gauge how well the next generation is doing and some let us know just a little too well. Take these two pieces for example, copied directly from the site. The first, Franz Liszt and Kurt Cobain is an essay comparing the greatness of two musical giants from completely different periods in time. Not quite the best comparison but... The second speaks volumes for itself -- Canada's copywrite laws.
Encouraged to send in completed papers by the webmaster, many have. What might be an interesting addition to this site and the individual entries is a listing of the actual grade a paper received. It would almost be worth the time to write a few things that are so obviously wrong just to know a student or two will turn them in as their own. Remember kids, you always get what you pay for. (Back to top of page)
---
(971203) The Interactive Tour of Tasmania
http://www.tased.edu.au/tot/ (Australian mirror)
http://www-mcnl.tamu.edu/~justin/tastour/ (North American mirror)
Justin Ridge
Hosted by the Department of Education, Community & Cultural Development
Hobart, Tasmania, Australia
_________________________________
Department of Premier and Cabinet
http://www.dpac.tas.gov.au/index.htm
Government of Tasmania
Department of Premier and Cabinet
Hobart, Tasmania, Australia
With seven distinct regions, the Australian state of Tasmania is a prime tourist destination. Southeast of mainland Australia, the geographic size and population make it the smallest state in the country yet it contains a level of diversity not often found in a such a small place. Probably best known for the ferocious little marsupial from Warner Bros. cartoons than any other single thing, Tasmania is beautiful and can be explored by visiting this well done site.
To learn more about the people who live in Tasmania and their state government, have a look at the Department of Premier and Cabinet site. Press releases and program outlines along with biographical information and slews of pointers (at both sites) lend a certain charm to what could be a dreadfully boring site. The logotype in use at the Department of Premier and Cabinet site is worth a look on its own, it's something I'd be very proud of if it were my work. (Back to top of page)
---
(971204) Human/Dog Years Calculator
http://www.franksworld.com/schnauzer/etc/age.html
Rhombus New Media, LLC
Mount Arlington, New Jersey, USA
This past Summer I had the pleasure of meeting a Husky mix named Reddick. Reddick had just turned nineteen years old which is an almost unheard of age even for large dogs. Having no reason to doubt the claim of advanced age, and noticing a degree of frailty in the dog, all I could do was ask if he had learned any new tricks lately. Sure it was stupid, but it led to the question of how old he would be in human years. The best anyone could come up with was the time honored 7:1 rule. Every year a dog lives is equal to seven human years with acceleration after a certain age.
Trying to find a better formula than that was when I first entered SchnauzerSpace (http://www.franksworld.com/schnauzer/). Buried deep in a site for Schnauzers and their owners lies the Human/Dog Years Calculator. This handy calculator came up with one hundred thirty-five as the answer to our question, and it even converts human years to dog years. It may or may not be the final answer on the subject but for now it works. Stop by and check a few ages and then visit the rest of Princess Melissa von Schnauzer's site for a rescue story similar to the one at Francis's DogHouse (http://www.caryn.com/francis-index2.html) (SdJotD 971118).
The last I heard, Reddick has a cataract which is pretty cool. Most dogs never even get bikes. (Back to top of page)
---
(971205) Ever The Twain Shall Meet
http://www.lm.com/~joseph/mtwain.html
Joseph
Pittsburgh, Pennsylvania, USA
Completely bypassing any scholarly content about the life or works of Samuel L. Clemens, Ever The Twain Shall Meet offers HTML and text versions of selected works by the American author better known as Mark Twain. Pointers to sites offering a deeper look at Clemens are here for anyone interested, proving that the matter did not go ignored. Clemens once said something to the effect of "Classics are those books everyone has on their shelves but never reads". Here's your chance. (Back to top of page)
---
(971206) Forest Technology Corporation
http://www.starterlogg.com/
Forest Technology Corporation
First Brands Corporation
Danbury, Connecticut, USA
First Brands Corporation manufactures consumer products under the brand names of Glad®, STP®, Son-Of-A-Gun!®, Scoop Away®, Jonny Cat®. Their Forest Technology Corporation division is home to StarterLogg® brand wood fire starter and long stem matches, and HearthLogg® brand premium firelog. These products aid people who have fireplaces by acting as tinder and kindling, taking the work out of the fun part of a cozy fire. This site offers product information and safety tips for using your fireplace as well as money saving coupons which they will mail to you.
Of particular interest and novelty is the Fireplace Screensaver (http://www.starterlogg.com/html/screen_saver.html) for Windows compatible machines. Using Video for Windows 1.1 (http://www.microsoft.com/kb/softlib/mslfiles/wv1160.exe) it turns your monitor into a fair representation of a roaring fireplace. The effect might be reminiscent of the early days of programming, but for the Winter months it sure is unique. (Back to top of page)
---
(971207) The Pearl Harbor History Site
http://www.sperry-marine.com/pearl/pearlh.htm#table
Sperry Marine
Litton Marine Systems
Charlottesville, Virginia, USA
_________________________________
Commander Naval Base Pearl Harbor Hawaii
http://www.hawaii.navy.mil/
United States Navy
Commander Naval Base Pearl Harbor
Pearl Harbor, Hawaii, USA.
Dating back to the 1860's, the United States Navy has maintained a presence in Hawaii. A treaty signed with King Kalakaua in 1887 granted exclusive rights to Pearl Harbor for a coaling station. In the 110 years since, the base at Pearl Harbor has been crucial for the Navy. Best known for the tragic attack on December 7, 1941 by the Japanese, it is probably the most widely known of all U.S. Navy bases. The early Sunday morning raid thrust the United States into World War II and changed the course of history. The unfortunate reality of the situation is that knowledge of Japan's intent may have been ignored to allow us to enter the war in full force. Retrospect is dangerous when it comes to the analysis on such a grand scale, it is far too easy to place blame. When lives are lost in duty it is understood that such is the inherent danger of military service. What doesn't change is the fact that someone's son or daughter has perished. Acting as an index to the links to the Pearl Harbor Archives housed on the File Transfer Protocol (FTP) site at Purdue University, The Pearl Harbor History Site looks at the Congressional Investigative Committee's report, intelligence the U.S. Government had before hand and other documents pertaining to the attack on Pearl Harbor. Declassified information is also explored using this comprehensive interface to the FTP collection.
Nothing currently known allows us to change history, it is something to learn from. The Commander Naval Base Pearl Harbor Hawaii site is included in this episode because the base is still as important today as ever. There is a popular misconception that activity stopped after the base was destroyed -- this is not the case. Providing an important economic boost to Hawaii and playing a major role in the U.S. Navy's operations, the Naval Base Pearl Harbor's current activity is strong and this site is worth a look in and of itself. (Back to top of page)
---
(971208) Resources for Teachers of Very Basic Skills
http://www.northcoast.com/~hope/
Bill Straub
Eureka, California, USA
Bill Straub teaches adults with Down's Syndrome, Cerebral Palsy, head injuries, seizure disorders, and other conditions which make learning even the most basic of skills a challenge. Freeware programs written by Straub and pointers to other download sites along with lesson plans he has developed make this simple site an interesting visit for anyone who is in a position that requires them to teach individuals the skills most of us take for granted. Basic adult literacy instruction is just one of the potential uses for the material found here and although it might not be the most pleasant experience you could have, a visit may increase your appreciation for the skills many people struggle with. In the grand scheme of things it may not change your life but could do something to your perspective. (Back to top of page)
---
(971209) The BEYOND RADIO™ Personal Chart Zine
http://beyondradio.com
Tim Harris
Beyond Radio Music Research Company
Weymouth, Massachusetts, USA
It's an interesting experience to find something in a record store at this time of year -- lines are long, and stock and tempers are often both in short supply. Having enjoyed the experience of selling music to people buying presents (and learning a lot doing so) I often cringe when forced to ask a clerk to help me find something. When the kid knows nothing about the act I'm looking for it's even worse. To be fair, these minimum wage troopers are working with parents and grandparents who know even less about what the gift recipient is listening to. Once I had a woman come in looking for both a Fred Nugent album and the latest release from Hewey Newton and the 'Ludes (honest). They'll often ask "well is it good?". I would safely reply "it's quite popular ma'am" and that would do the trick, knowing full well that the product would be returned at the first possible chance.
Chart position of a single or album is based on many factors including airplay and sales figures and in turn, airplay and chart position influence sales. The most popular charts are ones published by Billboard magazine and even though they are weekly, they do not always accurately convey the true status of a release. Enter the BEYOND RADIO™ Personal Chart Zine. Compiling eighteen different charts from the responses contributed by visitors to this site and other sources, a somewhat more realistic international view of what people are listening to is presented. Label influence is minimized, release status seldom matters in the case where album tracks are at higher positions than the single radio and retail are working and the demographic is considerably more narrow. The beauty part is that in most cases the charts represent what people who have bought the titles are listening to. I have found these charts to be more accurate than others and would be interested to learn what SdJotD readers think about this site and the charts it contains. (Back to top of page)
---
(971210) Australian Short Films and Actors
http://www.ozemail.com.au/~smendham/
Sydney, New South Wales, Australia
Not much to be found here specifically about short Australian actors. There is plenty of information pertaining to short films produced/directed by Australians, funded with Australian dollars or starring mostly average height Australian actors (not counting the animated ones).
A great site for people who make and/or enjoy short films. Reviews, pointers to other resources and tips for appreciating the form all contribute to an experience bound to hold the visitor's attention for a while. (Back to top of page)
---
(971211) Coal Research Center - SIUC
http://www.siu.edu/~coalctr/
Coal Research Center
Southern Illinois University at Carbondale
Carbondale, Illinois, USA
While singing "Frosty The Snowman" in my head today it dawned on me how silly our snowmen looked when I was a kid. Modern illustrations seem just as strange because artists are making the same mistakes they did as kids. The line where Frosty's two eyes are made of coal is the trouble spot -- the snowmen we made were all blind. Charcoal briquettes just don't cut it, you have to use real coal! Natural gas has been the fuel of choice in most homes in the U.S. and Canada for years, so coal was something that we just didn't have around the house. It's probably safe to say that the most snowmen... er snowpersons today with vision are in the coal mining country of Illinois, Kentucky and West Virginia.
Coal fell out of favor as a heating fuel because cleaner, cheaper alternatives became available. The research and development being carried out by the Coal Research Center at Southern Illinois University at Carbondale may eventually help to reverse the trend or at least leave a good looking corpse. Environmental problems resulting from years of mining are being addressed making mine land reclamation an economic reality. Details of this and other projects including Illinois Coal Awareness Week and the facilities at the Illinois Coal Development Park (ICDP) can be seen at this site. A visit to the Coal Research Center and the assorted pointers to industrial and educational sites about coal could very well prove extremely entertaining if you have young kids around. Nothing makes children behave when it's nearly Christmas like grown-ups talking about coal. A variation on this "bad all year" present is one popular with Santa when he visits the Southern States -- he'll leave rocks and switches. The chances of finding sites related to the Sticks and Stones Industry are quite slim so I didn't even bother. (Back to top of page)
---
(971212) Candlegrove's Ancient Origins of the Holidays
http://www.candlegrove.com/
Teresa Ruano
Candlegrove
San Francisco, California, USA
It seems peculiar that Western religions each have a major celebration right around the same time of year. That they fall within days of the shortest day of the year in the Northern Hemisphere is not coincidental. The Winter Solstice has long been a source of fascination and fear for us, documented evidence of this goes back at least four thousand years. This site explores the subject in a thorough, easy to read format. The graphic elements are well done and pleasant to view. The Solstice will occur this year at 8:07pm GMT on December 21, just in time for Chanukah and Christmas. (Back to top of page)
---
(971213) Dogpile
http://www.dogpile.com/
Unusual Solutions
Davis, California, USA
Almost everyone visiting sites has needed to find information about a specific subject at one time or another. Most of us have one or two search engines that we like to use. This may be out of habit more than anything else. Imagine if you could search resources such as Yahoo!, Lycos, Excite, Go2.com, Magellan, AltaVista, and Excite plus similar tools for Usenet and FTP searches from one place. That place is Dogpile and though it isn't the only multi-search site available, it is consistently lightning fast and accurate. Within no time at all you will have search results from twenty sources. Added features allow you to specify the order in which search engines are checked. There is even a remote version and syntax tips for help in narrowing searches. The pointers leading to over a dozen other useful sites directly from the main page add to the versatility of this wonderful utility. Because all search engine databases contain vastly different listings, this site is an absolute must for comprehensive preliminary research, no matter how trivial. (Back to top of page)
Initiate a Dogpile Search right here!
---
(971214) www.TractorLinks.com
Mega Site of Tractor Related Links
http://www.tractorlinks.com/
Yesterday's Tractors
Chimacum, Washington, USA
The only content here is a tremendous collection of pointers to other sites having to do with farm tractors. New ones, old ones, parts, implements, clubs, magazines, pulls and a miscellaneous category to boot. Maintained by the staff at Yesterday's Tractors, a magazine aimed at tractor enthusiasts. People use & collect old cars and boats, so why not tractors. (Back to top of page)
---
(971215) Dynamic Recording Studios
http://www.dynrec.com/
Dave and Jackie Kaspersin
Dynamic Recording Studios
Rochester, New York, USA
While scouting for sites I stumbled across a listing for a label selling a Compact Disc of Holiday music called "Carousel Christmas" and had a look. I'd never heard of Dynamic Recording Studios up to that point, but now suppose that if my home were in Rochester, New York it is possible that might be different. The page about the 1926 Wurlitzer Band Organ Military Style 165 (http://www.dynrec.com/cbreezex.html) and the audio samples available fascinated me, I listened to every selection available, yet didn't think much more about it. Over the next few days the very idea wouldn't leave my head. Here was a Compact Disc with thirteen songs from a mechanical wonder almost everyone has enjoyed listening to. That the selections were Holiday songs (and quite unique recordings at that) saw me back after a day or two -- I had to have this. I knew little about the local amusement called Seabreeze Park but it didn't matter. This third release from digital recordings made of the carousel band organ before it burned down sounded like it would be pure magic.
This second visit had me exploring the whole site and it was at that point that my Christmas music jones kicked into high gear. Not only did this label have the Wurlitzer package, but they also had a set which was another must have. "Tramper's Dynamic Christmas" (http://www.dynrec.com/trampcd1.html) is a three Compact Disc boxed set with forty seven songs performed by forty seven different acts. Never before had I seen a collection of Holiday music this size. The fact that I hadn't ever heard of a single artist made little difference. To discover that three dollars from each US$19.95 sale goes to the Humane Society of Rochester and Monroe County (http://www.lollypop.org/) made it that much easier to make a purchase. Having never heard of the label, caution was a priority but the order was placed anyway.
They arrived in today's mail, five days (including the weekend) after placing anSecure order at the site. I am pleased beyond words with this latest addition to my collection. The sound and performance quality are right on the mark and would urge anyone interested in either title to visit to this site. "Carousel Christmas" is by far one of the most unusual albums in my collection and "Tramper's Dynamic Christmas" has such a variety of talent and selections covering its three hour length that it will be a yearly treasure to hear for sure.
The seasonal music and regular offerings are galore through the Dynamic catalog and my consideration of the following titles will be one of those things to wrestle with as the Holidays draw closer. "Holiday Cheer" is a collection of songs sung by, and completely benefitting the children at a cancer camp called Camp Good Days and Special Times (http://www.dynrec.com/cgdst/). At US$10 it looks like a bargain.
Along the same lines as "Tramper's Dynamic Christmas," "Many Voices, Many Visions" (http://www.dynrec.com/diverse/) brings twenty eight Rochester acts together to celebrate the diversity of the area, sound samples are also available for this new package.
Last but not least is the offer to burn your singing or speech to a recordable Compact Disc accompanied by a color cover and tray card and "picture disc". A great idea for US$19.95 each.
For ordering or catalog information visit the Dynamic Recording Studios site or call them at (716) 621-6270. (Toll Free in the U.S.: 1-800-816-4262 or 1-888-816-4262).
The site has lots of needless graphics and could use a cleaner look, but is a nice visit if for no other reason than to hear the Carousel Christmas samples. If your browser can play WAV files make sure to have a look before the Holidays because there's nothing you've ever heard exactly like this. (Back to top of page)
---
(971216) CyberBear: My Virtual Cyber Pal
http://www.thecorporation.com/runninggags/cyberbear/index.html
AutoMate, Inc.
A Division of Allied Toxic Plastics, Ltd.
A wholly owned subsidiary of
The Corporation / Hostile Takeover
Sausalito, California, USA
That new toy Barney doll Microsoft has out hasn't lived up to the sales hype buyers for retail stores were fed back in the Spring according to the manager of a local store. I've seen kids frightened by the evil creature toy twice in one trip to the mall. It was quite funny to watch the demonstration unit ask a young tyke his name only to have the little child start wailing. Mom and Dad couldn't figure out what went wrong and just sort of looked at each other with that tell-tale "uh-oh, what now" look on their faces. "Get the brat some of them wholesome Bananas in Pajamas dolls" is what I felt like telling them, but didn't.
Talking dolls are nothing new. Early examples had phonograph records of sorts tucked neatly in their stuffing and probably the best of the ilk was Teddy Ruxpin. Teddy would read a story to you and look like a miniature cast member from a Chuck E. Cheese pizza joint or some Disney-a-Tronic show. The best trick I've ever seen Teddy do was when we used to put Grateful Dead cassettes in his back and he would sing along. For additional information about Teddy see Vaughn Hangartner's Teddy Ruxpin Frequently Asked Questions and Information page (http://www2.ari.net/home/mathue/faq.html). Vaughn is plenty old enough to work on cars for a living yet still has a place in his heart and time in his day for Teddy Ruxpin.
As if to rip the whole talking creature doll culture apart, The folks at The Corporation (http://www.thecorporation.com) have introduced CyberBear: My Virtual Cyber Pal. A cute little bear who lives in Mommy and Daddy's computer monitor and invites you to visit the CyberBear Clubhouse. The lawyers made them put up disclaimers warning parents who might actually allow their under age children access to this hilarious parody. CyberBear: My Virtual Cyber Pal would be considered rude by most Barney buying parents if s/he wasn't so gosh darn cute, so beware. If the following quotation makes you uneasy do not visit. If it's something that you find funny get ready to laugh until you cry, there's a lot more where this came from.
"Do you have a pet, like a cat or a dog? Well, there are lot's of fun ways to make your pet into something new and more interesting. Try tying a pillow around your pet's belly and duct-taping the vacuum cleaner nozzle to it's nose. Now it's an elephant! Or tie the pillow to its back ... now its a camel!"
I love you too CyberBear: My Virtual Cyber Pal! (Back to top of page)
---
(971217) South Pole Observatory
Amundsen-Scott South Pole Station
South Pole, Antarctica
http://www.cmdl.noaa.gov/spo/
The Climate Monitoring and Diagnostics Laboratory (CMDL)
National Oceanic and Atmospheric Administration
Boulder, Colorado, USA
We all have a pretty good idea about what's going on at the North Pole this time of the year and don't seem to have a problem when exploration ends for the season there. As tempting as it might be to go on up, Polar research simply shifts to the South Pole where it'll be Summer soon. For a detailed look at the Climate Monitoring and Diagnostics Laboratory and the staff stationed on the bottom of the world take a look. While visiting this site be sure to read the latest edition of The New South Polar Times (http://205.174.118.254/nspt/home.htm), a newsletter written by the staff of the Amundsen-Scott South Pole Station for students and elves alike. Regular people are also welcome. (Back to top of page)
---
(971218) Tasty Insect Recipes
http://www.ent.iastate.edu/Misc/InsectsAsFood.html
Maintained by John VanDyk
Department of Entomology
Iowa State University
Ames, Iowa
Fruitcake has an undeserved bad reputation when it comes to Holiday foods. There are many ways of making this delightful cake. Any method using alcohol automatically disqualifies it from wide-spread approval, especially with youngsters who still react negatively to bitter foods. Candied this and exotic that just plain scare folks away. Here is a solution to the problem of working hard in a hot kitchen only to have guests turn up their noses at something which cost a small fortune and took most of the day to put together. Give 'em all something crunchy and chocolatey -- Chocolate Chirpie Chip Cookies with real dry-roasted crickets for example. The complete recipe for cookies so yummy the plate will come back empty before you can say "Jiminy Cricket" and two others to round out the day's entertaining can be found at this page. Kathy Gee and Julie Stephens, who created these culinary delights had the pleasure of being on NBC's Tonight Show at one point, baking with Jay Leno. You won't find the story here but rumor has it that Leno wouldn't let the two leave for Iowa until they baked enough to fill the commissary freezers. "Go ahead, eat all you like Jay. There's plenty more where these came from" -- sure, out back under the shed. (Back to top of page)
---
(971219) Operation Lifesaver Inc.
http://www.oli.org/
Operation Lifesaver Inc.
Alexandria, Virginia, USA
Back in the 1930s the Minnesota State Fair used to host train wrecks to raise attendance levels. It was quite literally "full steam ahead" for a few years, and even today, the footage taken at the time can be very entertaining. Two old locomotives barreling into each other head on. It was a staged demonstration and nobody was ever injured. Trains still are destroyed, either derailments caused by poor track maintenance or sabotage, as was the case with an Amtrack train a few years back. The most common cause of fatalities though comes from commercial and passenger vehicles stopped or stalled over the tracks at just the wrong time. Operation Lifesaver Inc. is a non-profit organization attempting to inform the public about the dangers of rail crossings. Using news reports, statistics and educational materials specifically written for the program, the goal of this site is to raise public awareness of this hazard and bring the number of deaths down. It might be fun to look at the old films or go nuts with the electric train set, but in reality few of us love the sound of breaking glass and screeching metal enough to find right of way accidents anything but horrible. Remember to "Look, Listen, and Live!" before crossing, it could make all the difference in the world. (Back to top of page)
---
(971220) The Zuzu News: The Wonderful Life of Karolyn Grimes
The Official Internet Newsletter of The Zuzu Society
http://www.power-online.net/~alan_d/zuzu/index.html
The Zuzu Society
Stilwell, Kansas, USA
When Republic Pictures let its copyright protection on Frank Capra's "It's a Wonderful Life" lapse, broadcasters around the world were able to use whatever prints or tape they had free of charge. No royalties needed to be paid on something in the public domain, and in the following years the movie became a classic because of the values presented in the story, the acting, and of course, viewer saturation. The original release of the film was met with mixed reviews -- the message conveyed seemed painfully old-fashioned and after its theatrical run the title was all but forgotten. Recognizing the new status of "It's a Wonderful Life", probably inspired by the Supreme Court ruling in Stewart v. Abend, 495 U.S. 207 (1990), (a case in which the copyright protection status of another Jimmy Stewart film, "Rear Window" was decided for the), Republic acquired the rights to the music in the film and remastered the entire project from the original negatives they still owned. With that taken care of Republic managed to not only set a precedent in the industry, but is seeing the financial benefit of what many assumed to be a lost cause.
The film is indeed a classic. Most readers are familiar with the story of George Bailey played by James Stewart but for the one or two people who have never seen what has been considered Capra's Masterpiece, go out and rent or buy it if you can before looking at this site and the pointers it contains.
The Zuzu News: The Wonderful Life of Karolyn Grimes is a fan site for the youngest member of the "It's a Wonderful Life" cast. Zuzu and her flower petals were a crucial device for the story and while Karolyn was in a total of sixteen films between 1945 and 1952, it remains her best known role. For news about the actress and a launching point to other sites on the "It's a Wonderful Life" webring this site should not be missed. (Back to top of page)
---
(971221) The John Tesh Web
http://www.tesh.com/
John Tesh Productions
Hollywood, California, USA
_________________________________
Chia® Gift Center!
http://www.chiapet.com/
Joseph Enterprises Interactive
San Francisco, California
_________________________________
H u m o u r N e t
Collage 321, 21 DEC 96
http://www.humournet.com/HumourNet/HumourNet/Collage.Archives/collage321.txt
Vince Sabio
HumourNet
Washington, District of Columbia, USA
Time is running out for Holiday shopping and just because the store has a lot of something doesn't mean that item would make a grand present. The survival instinct which makes buying even the craziest item seem like a good idea should probably be ignored. Why do you think there are so many of that particular thing left just two days before Christmas/Hanukkah? The three sites in this episode will serve to warn you about this phenomenon. Sure people like John Tesh (Why? Am I missing something?), and those Chia® Pets are sorta neat, but for your own safety you might want to think twice about that purchase.
In the archives of "HumourNet" you can find the stories subscribers to Vince Sabio's mailing sent in about "bad gifts" they had either given or received. This collection is archived at The Colossal Humour Page (http://www.humournet.com/HumourNet/) and could very well be the final test for that present you bought but aren't quite sure about. (Back to top of page)
---
(971222) Peace in Pictures
http://www.macom.co.il/peace/index.html
MaCom Networking
Jerusalem, Israel
One of the most touching stories I have ever heard dates back to the First World War and involves English and German soldiers who, on Christmas day, stopped fighting and celebrated the holiday with each other. For that brief period there was no hatred or nationalism. The war was over for them, at least for a little while. Fighting resumed after this celebration but one is left wondering if the young men participating hadn't come away from that event changed in some way or if the ferocity that had come before was tamed ever so slightly. Individuals involved in conflicts around the world this week may again wittiness such calm either in the traditional ceasefire agreements or perhaps in a display as dramatic as that seen on the front line in Germany over eighty years ago. We can only hope that if such a thing occurs more is taken away than just another pleasant story.
MaCom Networking's "Peace in Pictures" project brings together drawings from children in many countries. Some of the children who have sent in drawings have never known peace so their impressions are all the more interesting. Imagine an existence where peace is simply a concept and all you have known about it has come in very short pieces. The crayon and ink drawings all speak volumes and in context present a view of war that is rarely seen -- that from the most innocent of participants.
Although there is little mentioned about the "game, contest and collaboration" aspect of this project, the artwork is genuine and perhaps inspirational even if there is commercial motivation involved. If you have children this might be a catalyst for discussion and could be the perfect opportunity to color with them. The site accepts submissions by a whole slew of methods, all listed at the site.
Peace is a universal goal, a goal often hampered by dogma. As we enter into the Holidays it is something very easy to forget no matter how important it may seem. With that in mind, Site du Jour of the Day episodes will resume in a week or two so that I can enjoy the wonders of the season, and hope that you can do the same.
Wishing you the best during this, the most wonderful time of the year. (Back to top of page)
---
Sign up to receive Site du Jour of the Day episodes by e-mail!
Fill out this short Form which gives you the option to provide information about your interests
- or -
Send your request as an e-mail message to ejp@peganet.com
---
Copyright 1997 Edward J. Pelegrino. All rights reserved.
Trade and Service Marks used herein are the property of their respective owners.
https://members.tripod.com/~SdJotD/9712.htm
Updated December 24, 1997
This Archive has been opened
times since December 11, 1997.